Małgorzata Walewska
Mezzo-soprano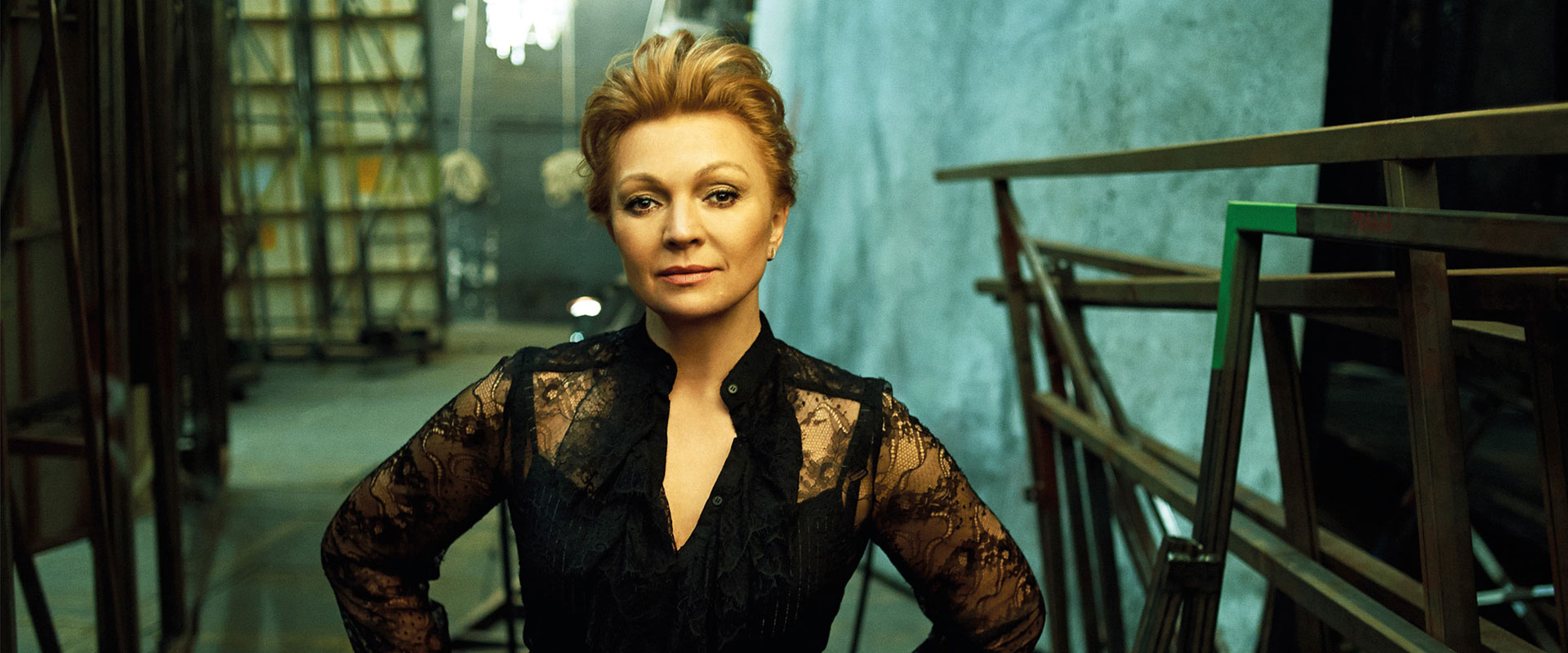 © Bartek-Banaszak. Courtesy VOYK
Biography
Małgorzata Walewska will begin the 2023/2024 season singing an Opera Gala at the Grand Theatre in Łódź. Her next engagements include the part of Ulrica in the premiere production of Verdi's Un ballo in maschera at the Silesian Opera and a recital at the Mieczysław Karłowicz Philharmonic in Szczecin. She will also sing the mezzo-soprano part in Verdi's Requiem at the Baltic Philharmonic in Gdansk.
During the 2022/23 season, Małgorzata Walewska starred as Ježibaba in Dvořák's Rusalka at Grand Theatre in Poznań and returned to Baltic Opera as Amneris in Verdi's Aida. In June 2023, the Polish dramatic mezzo-soprano made her debuts as La Contessa di Coigny and Madelon in Giordano's Andrea Chenier at the Theater St.Gallen Festival and as Mary in Wagner's Der fliegende Holländer, under the baton of Marek Janowski, at the Baltic Opera Festival in Sopot.
Feeling at home on the stages of leading opera houses worldwide, Małgorzata Walewska has sung in operas by Saint-Saëns and Verdi at Grand Théâtre de Genève, The Metropolitan Opera, The Royal Opera in London and Semperoper Dresden, she also performed the title role of Gnecchi's Cassandra (Deutsche Oper Berlin/2007) and Amme in Strauss' Die Frau ohne Schatten (Palacio de Bellas Artes Mexico City/2012). More recently, she has sung The Old Lady in Bernstein's Candide, Auntie in Britten's Peter Grimes and Mrs Quickly in Verdi's Falstaff (Oper Köln/2018), Lucia in Mascagni's Cavalleria rusticana (Podlasie Opera/2023), La Zia Principessa in Puccini's Suor Angelica (Krzysztof Penderecki European Cultural Centre in Lusławice/2019), Countess in Tchaikovsky's The Queen of Spades (Opéra national du Rhin/2015), Kundry in Wagner's Parsifal (Grand Theatre in Poznań/2015). Currently, Małgorzata Walewska is preparing her role debuts as Madame de Croissy in Poulenc's Dialogues de Carmelites, Klytämnestra in Strauss' Elektra, Herodias in Strauss' Salome and Larina in Tchaikovsky's Eugene Onegin.
Perfectly at ease with contemporary repertoire, the mezzo-soprano created Zofia in the premiere of Janiak's The Man from Manufaktura at Grand Theatre in Łódź (2017), performed the Unknown, I Live with You, an opera installation at Opera Rara Festival in Krakow and Kurt Weill Fest in Dessau in 2020, and took part in Aria di potenza, an open-air opera happening that opened at Studio Theatregallery in Warsaw in 2022 and toured Kunstfest Weimar.
Małgorzata Walewska's concert repertory includes Beethoven's Symphony N° 9, Berlioz's Les nuits d'été, Bruckner's Te Deum, Mahler's Symphony N° 2 and N° 3, Pergolesi's Stabat Mater, Rossini's Stabat Mater and Petite messe solennelle, Verdi's Messa da Requiem as well asWagner's Wesendonck Lieder. The mezzo-soprano has enjoyed collaborations with leading conductors, including Marco Armiliato, Seymon Bychkov, Jesus Lopez Cobos, Asher Fish, Valery Gergiev, Philippe Jordan, Vladimir Jurowski, Marko Letonja, Nicola Luisotti, Carlo Montanaro, Pier Giorgio Morandi, Carlo Rizzi, Andriy Yurkevych and Massimo Zanetti.
This biography is for information only and should not be reproduced. © Agata Ubysz Studio Kultura, August 2023.
In collaboration with Artistainternational.
Reviews
"… Małgorzata Walewska with rich mezzo-soprano (La Contessa di Coigny / Madelon) provide highlights".
Thomas Baltensweiler, Das Opernglass
Giordano, Andrea Chénier, 23.06 – 07.07. 2023, St. Galler Festspiele
"The mezzo-soprano Małgorzata Walewska impresses as Mary with her beautiful, dark timbre and secure high notes, as well as her sharply accented pronunciation". 
Jolanta Łada – Zielke, Klassik-begeistert.de
Wagner, The Flying Dutchman, 15.07.2023, Baltic Opera Festival
"Małgorzata Walewska is an artist with a strong personality, so even her brief stage presence is memorable."
Jacek Marczyński, Ruch Muzyczny
Wagner, The Flying Dutchman, 15.07.2023, Baltic Opera Festival
Audio